Solar Panel Installation
Learn How Easy It Is For You To Get A Quality Solar Power System Installed From The Team At Solar Pros
Why Buy A Solar System For Your Home?
No doubt you're here because you already know the benefits of going solar and understand the long-term positive impact it will have on not only your finances but on the environment for future generations.
Energy prices are increasing at an alarming rate. With heating and cooling costs continually climbing, homeowners are left worrying if their home energy costs will double or triple!
Individuals, as well as businesses, are searching for alternative energy sources that are not only less expensive but friendly to our environment.
Solar panels are the most cost-effective, long-term solutions for alternative energy for both residential and commercial buildings in Southern California.
Energy costs will NEVER go down! Solar allows you to lock in your energy rate for decades.
Go Solar In 5 Simple Steps
Adding solar panels to your home is simple with Solar Pros trained, state-licensed installers. You can feel comfortable, knowing that the experienced team at Solar Pros, has custom-designed your solar electric PV system to produce the most power from your roof.
Step 1: Request a consultation.
Step 2: We will design a custom solar PV system to meet your energy needs.
Step 3: We will install your solar system, schedule, and coordinate all necessary inspections and HOA requirements required from start to finish.
Step 4: We will work with the utility company to connect your solar system to the power grid.
Step 5: You sit back and enjoy the instant savings form your new solar panel system!
Benefits When Choosing A Solar Pros Install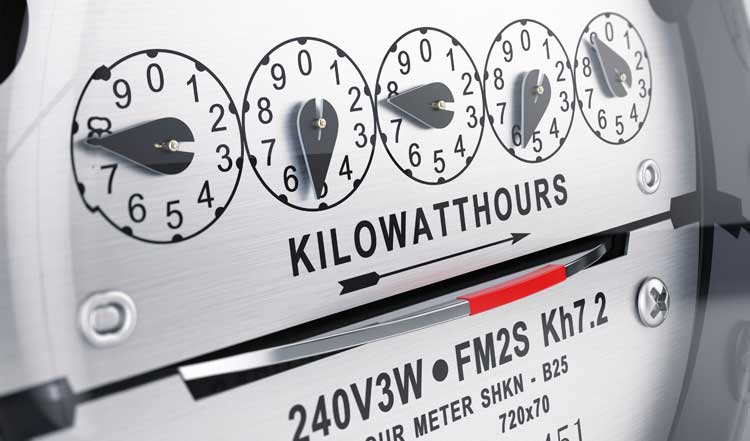 260% Federal Tax Credit for systems placed in service by 12/31/2020 – Now is the time!
Instant Home Equity – $20.73 for every $1 saved in energy.
Solar is Non Taxable.
Attractive Payback.
No Property Tax reassessments.
Reduce or eliminate your electric bill forever!
When rates go up, your's stay fixed.
Best warranty available— 25 Years.
Best equipment available.
Great selling advantage if you sell your home.
My husband and I had Solar Pros install a system, on our home, nearly two years ago. We have not paid a monthly, public electric bill since. Kirk and his employees were very professional and walked us through the financing and rebate process. It was a very positive experience. The inspector said he had never seen such a clean installation. We have not regretted our decision to go solar or to use Solar Pros. We highly recommend Kirk, Julie and their team.
Robbin B, Sun City, CA - Yelp Review
Solar Pros was amazing from beginning to end. Kirk made it so easy! He helped us apply for the HERO loan, so there was literally nothing out of pocket, and it was absolutely painless! Once the approval happened-which was SO quick- his team of professionals was out to do the work. Their bid came in well under our other estimates. They were efficient, friendly, professional, and absolutely meticulous! Our solar system was installed so quickly, it is fantastic, and impressed even the inspectors! He made sure that every detail was done to perfection. Our system has worked beautifully, and he was great to counsel us on how to make sure the system was always working at optimal levels, and how to make sure everything went smoothly even after the installation. I would absolutely, HIGHLY recommend him to ANYONE looking to get solar, and I would urge everyone to get solar! It has saved us SO much money even just in the first year! I am thrilled with our service from Kirk Lessley and his team of professionals!! Thank you Kirk and Solar Pros, Inc.!!
Mandy A, Menifee, CA Yelp Review
Solar Pros installed our system close to two years ago, and we couldn't be happier. The installation was quick and well done. Kirk's calculations were spot on, and our system produces 100% of our electric needs. The information provided about financing and rebates was accurate and extremely helpful. It may sound a little silly, but I enjoy checking the app on my phone every day to see how much energy each panel is producing. I recommend this company to anyone wanting solar installed correctly and at a reasonable price.
Herb C, Yellow Pages Review
Solar Equipment Makes A Huge Difference In Output
We use only the best solar equipment available for your install to ensure you not only get a system that is going to maximize your power production but ensuring you get a long-lasting, trouble-free high-quality solar panel system.
If you're not buying Solaredge Inverters and Optimizers… you probably don't want it.
SolarEdge is taking over the solar industry .. String inverters are old technology… Don't buy 90's technology. We are way ahead of the competition.
Would you pay 100% for a car knowing that you could only drive it 60% of the time?
Would you pay 100% to paint your home if you knew they were only going to paint 60% of it?
Of course not … When you purchase a residential solar panel installation for your home, you are going to get 100% of the product you pay for, not 60% like string or micro-inverters will deliver.
One of the main reasons that Solar Pro's uses "SolarEdge inverters & Silfab & Kyocera Solar panels" … It's the latest in cutting-edge residential solar energy technology and has been field tested to "Out Perform" everyone else by producing in most cases 25% more energy.
FACT – Using anything else is just a waste of money.
Why We USe SolarEdge Inverters & PowerBox Optimizers
Generates 25% percent more power than other solar systems.
Optimal DC to AC conversion regardless of string lengths.
FULL – 25-year warranty on PowerBox Optimizers.
FULL – 25-year warranty on The Inverter.
Energy loss caused by module mismatch and partial shading is gone.
Multiple arrays and module orientations are easily supported.
UNLIKE MICRO OR STRING INVERTERS
The SolarEdge System pushes the envelope in the continuing endeavor to improve gridtie solar power generation. In a SolarEdge System, a DC to DC PowerBox optimizer is paired with each solar panel in an array, allowing each one to operate independently at its highest efficiency.
We use the latest solar panel technology from Silfab, Kyocera, Canadian Solar and Solar World please contact us for the specifications for the model we will be installing for you.
Panels vary from manufacturer to manufacturer in regards to four key metrics that you should consider as you evaluate solar panel quality: efficiency, performance, warranties, and price.
These factors are why we offer several different panel options to suit your solar needs and budget.
We Only Use The Best Solar Equipment
Call us at (951) 244-7767 or send us a quick message so we can reach out to you.